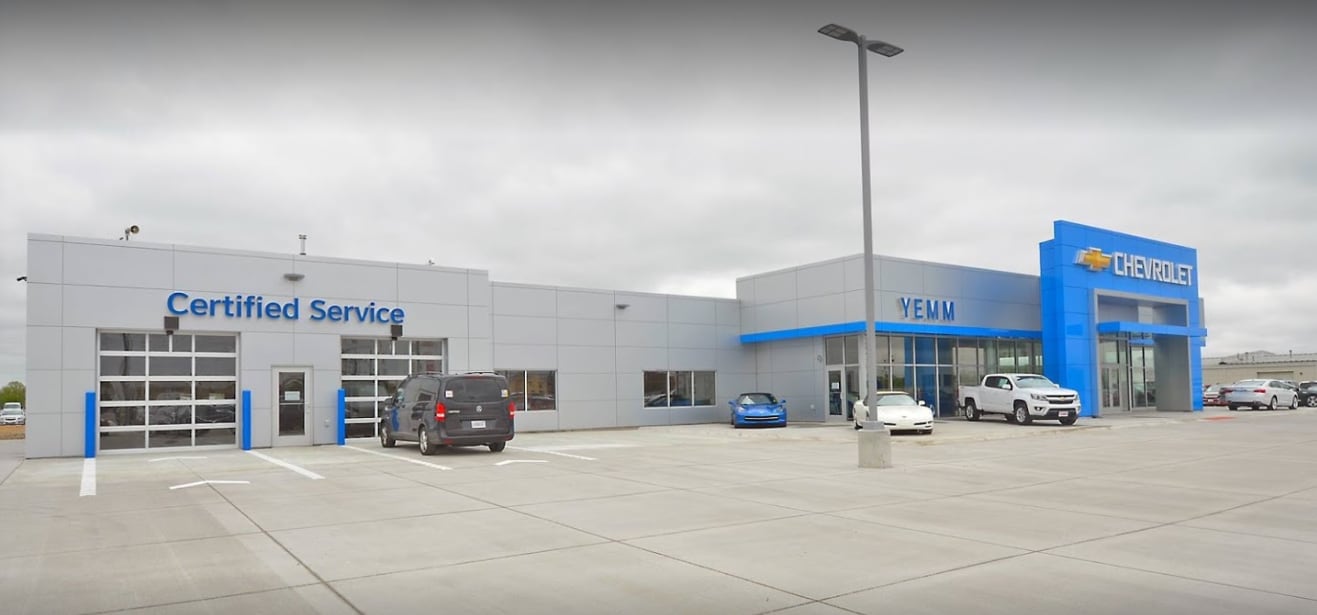 Why Buy from the Yemm Auto Group in Galesburg, IL
We are proud to serve Galesburg and surrounding areas with the best dealership experience possible. The Yemm Auto Group has created a wonderful family-owned atmosphere, where we are dedicated to offering simply the most attentive and sincere service that we can. The Yemm family has been in the automotive business for 50 years and in the third generation of family ownership, we are still committed to providing a wonderful experience for you, every time you visit us at our dealership in Galesburg, IL.

We offer more than just a great car-buying experience. We take immense pride in our top-notch, long-term care and service for your vehicle. The elite service team at Yemm Auto Group is comprised of highly skilled individuals, so you can always count on quality service for years to come.

As one of the largest dealerships in the area, we have an impressive selection of new and used Buick, Chevrolet, Chrysler, GMC, Jeep, Dodge and Ram vehicles. From compact cars to large SUVs, our inventory is something we take pride in, and we're fully confident it'll be simple and fun for every shopper to find a new vehicle. With versatile vehicles to choose from, our sales associates can help you every step of the way to ensure the entire experience is as easy and pleasant as possible. We want to match you with a car that is fits into your life on the road, as well as into your life financially. Providing this fit is important to us because we know it's important to you.

Why Else to Shop at Yemm Auto Group
Keep your day going by hopping on our complementary shuttle service.
We offer free Wi-Fi and coffee in our waiting area if you want to stick around during maintenance.
During your workday, we can pick-up your vehicle for service and drop it back off at your home or workplace in Galesburg.
Take the hassle and inconvenience out of car-shopping and visit the team at the Yemm Auto Group today!