2017 GMC Sierra vs 2017 Chevy Silverado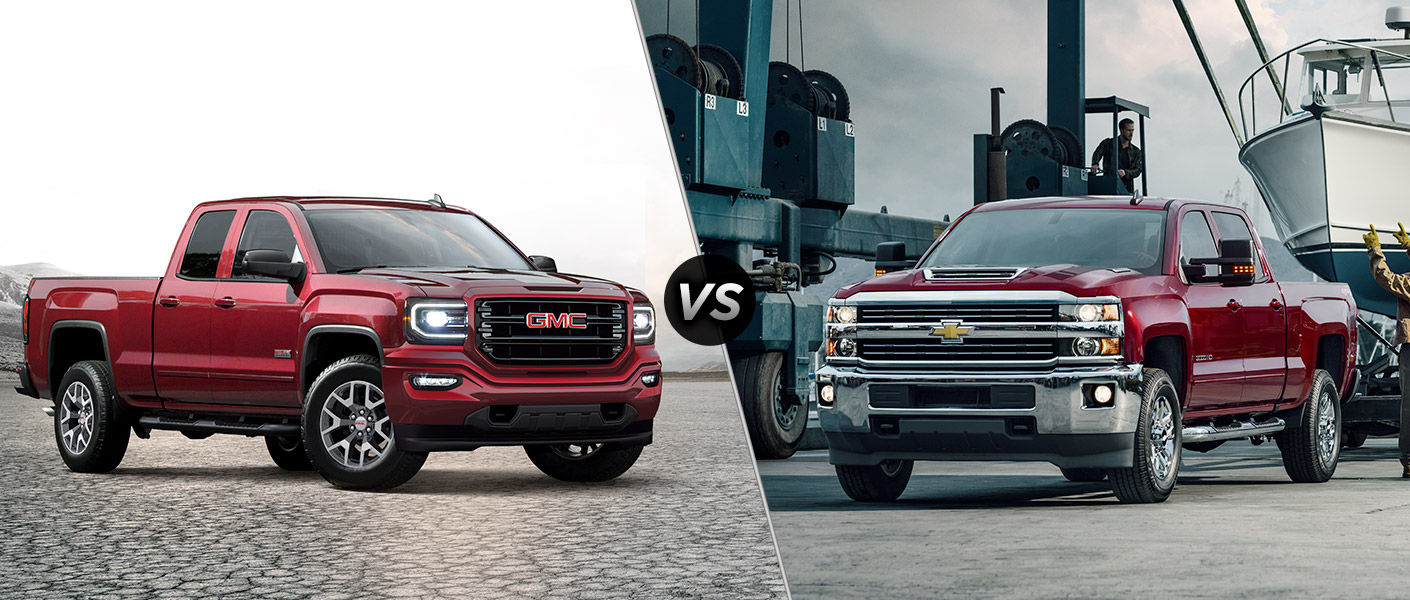 When it comes to finding a high-quality light-duty truck, buyers in the Galesburg IL area can't go wrong with either of the options covered in this 2017 GMC Sierra vs 2017 Chevy Silverado comparison. Both of these trucks offer confident power, top quality interior features, and an attractive appearance. The one that is ideal for the individual driver will be the one that feels right. We like the 2017 GMC Sierra for its premium interior and features. While the 2017 Chevy Silverado offers top quality, some trims of the GMC Sierra (like the elite Denali model) flirt with the line between a daily rider and a true luxury vehicle.
There are also select options which are not available on the 2017 Chevy Silverado. One of those features is the Rear Seat Reminder system which is new to GMC vehicles this year, and is available on the 2017 GMC Sierra. When activated, this feature will chime and flash to remind drivers to check the back seat before leaving the vehicle. This means that precious cargo (like children in car seats or groceries) is less likely to be left behind. Some advanced features that are available on both of these trucks include 4G LTE Wi-Fi, wireless cellphone charging, and extensive LED lighting.